How to start a Corporate Merchandising Business (Australia)
The secret to launching a corporate merchandising business is starting out on the right foot. In this guide, we cover everything you need to know about starting your own company. Find out how to set up your business, where to promote yourself online, how to grow your customer base, and more.

Register Your Business
Register your company with Lawpath in just 10 minutes.
What skills, knowledge or requirements do I need to start a corporate merchandising business?
Starting up your own corporate merchandising business is a great venture that you can easily set up online or at home. Having some knowledge of business, sales and merchandising will help you bring success to your own business.
Before you get started, it's good practice to put together a detailed business plan outlining your projected sales and costs to run your business. This should include market and product research, as well as funding and objectives.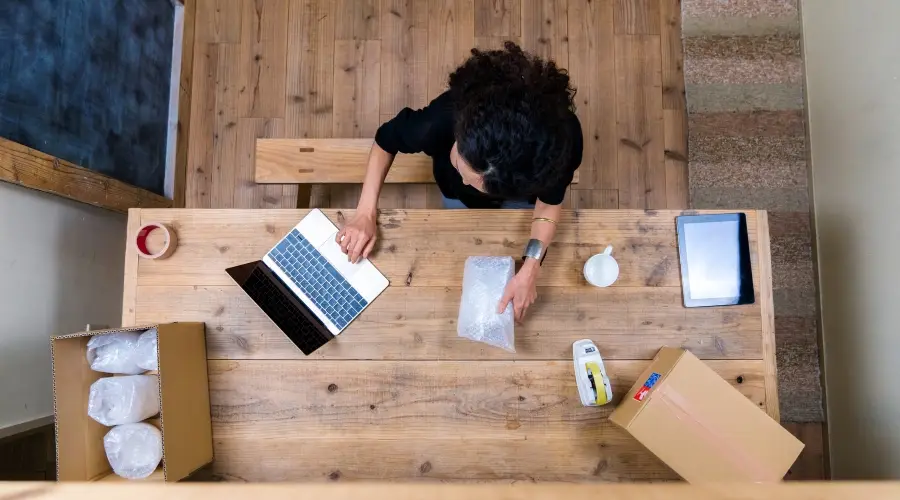 What courses or qualifications do I need to complete?
Having some experience working in the corporate field will help you target your customer base. On top of that, you can strengthen your sales and marketing skills with a range of informal and certificate courses. Here are some suggestions:
Smart Marketing with Price Psychology. This Udemy course teaches you about online marketing and how to position your product to maximise revenue.
Small Business Planning and Marketing. This Accredited Online Training course teaches you the fundamentals of running a small business and how to develop marketing strategies for business success. This short course goes towards the completion of Certificate IV in New Small Business
Certificate IV in Entrepreneurship and New Business (BSB40320). This TAFE certificate course gives you the tools you need to improve your sales expertise and teaches you a range of solutions for closing a sale.
Equipment and software needed to start a corporate merchandising business
Unless you're planning on setting up your own printing shop, running a corporate merchandising business can easily be done online. In terms of equipment, you'll need an up to date computer, reliable internet and a website for your business.
To present your merchandise, you're going to need a robust website with shopping cart (or e-commerce) functionality, enough storage for image graphics and potential to upscale. For instance, you might want to add a customer service chat box to help customers shopping on your website. Whether you choose to launch your own website or you hire a web developer depends entirely on your level of expertise.
Accounting software, such as QuickBooks or Xero, is also important to keep track of your business transactions.
To build your client database, consider using a customer relations management (CRM) software. This can help you with repeat business and email marketing campaigns.
For online marketing, using a program such as MailChimp is an easy way to manage your email marketing and newsletters. You can also consider other marketing tools for search engine optimisation, logo or graphic design, video production and more depending on your strategies.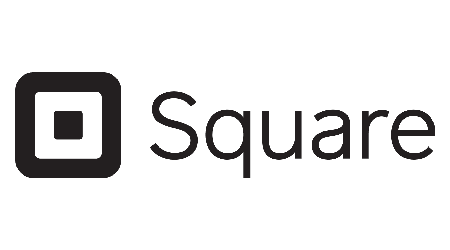 Ready to get set up with Square?
Get your business moving with payment terminals, QR code ordering, invoices and more.
What business structures do I need to consider before starting a corporate merchandising business?
There are three main business structures to choose from, depending on how many business owners will be running the company.
Sole proprietor. If you're going into business on your own, you might be required to register your business as a sole proprietorship. Also known as a sole trader, this business structure has one business owner with full liability of profits, losses, debts and income.
Partnership. For a business with one or more partners, this business structure offers shared liabilities and profits. To make a partnership more effective, drafting a partnership agreement can be helpful.
Company. A company is registered as a separate entity and is composed of invested shareholders. This business structure gives you limited liability and shared responsibilities. To make this legally binding, you would need to draft up a shareholders agreement.
Registering your business name is required for taxation purposes, as is registering your website domain name. Depending on your state or territory, you might also need to apply for sales permits or licenses to legally run a merchandising company.
Do I need any legal documents written up before I start operating? What about online legal services?
If you're just starting out on your own, there aren't too many legal documents that you'll need. Most sales transactions will take place through your website, so you'll need to consider the following documents:
External link disclaimer
Professional information disclaimer
Affiliate programs disclaimer
You can easily find templates for these types of disclaimers from online legal document sites. Some of these offer free downloads and most have a wide selection to choose from.
Some of these online services also offer legal advice. These sites are often cheaper than going straight to a lawyer for help, and often will offer a free first-time consultation.
Get access to legal services and documents online
How can I build up my customer base?
As most corporate merchandising small businesses are operated online, focusing your efforts on digital marketing and reaching your clients through social media and other online platforms can greatly help to increase your visibility. Online business directories, such as WhitePages and TrueLocal, offer another avenue to advertise your business.
Online marketplaces are another way to promote your company without spending too much money. Some of these sites include:
Airtasker. This site is great for conducting market research, as well as posting your own profile so people can find you.
Oneflare. This website brings customers and professionals together all in one place. Great for people in search of a specific service.
How much should I charge my customers?
The amount you charge will depend on the specific promotional items you're creating for a business and the quantity they want to order.
Below are some rough ballpark estimates for different items based on small quantity orders:
| | |
| --- | --- |
| Item | Price |
| Mug | $4 – $5 each |
| T-shirt | $10 – $20 each |
| Plastic pen | $0.50 – $1 each |
| Metal pen | $1 – $4 each |
| Cap | $5 – $8 each |
To get an idea of what to charge, you can research and check out the price points of competing corporate merchandising companies. Pricing yourself competitively can give you the edge and increase your client reach.
Your prices will also be affected by the size of the job, as most wholesalers will offer a discount to merchandisers who buy in large quantities.
Frequently asked questions
Do I still need business insurance if I work from home?
If you plan to keep an inventory of stock at your home, business insurance may offer better coverage than a regular home insurance policy.
How can I make the most out of my marketing strategies?
Once you've identified your marketing strategies, testing them out is one way to tell if they are going to be effective. Having the right marketing tools can also help, as can hiring various marketing or advertising freelancers online on platforms like Upwork or Freelancer.
What type of finance options are available for startups?
There are many different loan options startups can consider including debt and equity financing. Read our full guide to startup loans for more information.
---