Astonishing England rewriting the book on how to win away from home
Feb 16, (UNI/TNM) England's dominant Test win in Chennai was another frightening example of how clinical the Three Lions have become on the road. It was a complete performance from the first ball to the last and it's hard to imagine a better Test away victory for England in the last twenty years. What makes it more impressive is that India is generally considered the hardest place to tour away from home. If a team can unlock the code to victory on India's pitches, they have proved themselves as one of the best of any generation. 
One must keep in mind how hard it is to win away from home in any sport and that this wasn't always the case for England. Indeed, the small nation from the island of Great Britain enjoys great home comforts but battles to establish itself away from home on the international sports stage. After all, the national cricket team was able to win the World Cup at home in 2019 but, later that year, they couldn't get the job done in the final of the Rugby World Cup in Japan as they lost to South Africa.
Having said that, Root's men have brought a lot of cheer back home to supporters in the midst of the most demanding winter having also just beaten Sri Lanka in a two-match Test series. Admittedly, there were warning signs in that series that England would be very hard to beat in India but extraordinary goings-on at the Gabba in Australia meant that the English didn't get ahead of themselves.
Indeed, India's Test series win over Australia with 18 balls to spare was a performance that served as a reality check for an English side who had demolished Sri Lanka. Perhaps there was an air of complacency in the Indian camp whilst the Three Lions were prepared for the most arduous battle. Either way, India didn't have an answer for England and it all of a sudden looks like this English Test team could be declared one of the greatest of all time should they be able to topple India at home.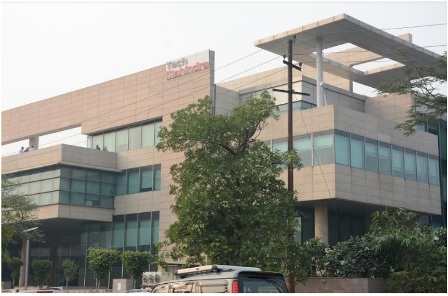 That outcome could have damaging repercussions for Virat Kohli who is locked in the most fierce battle to save his reputation as captain. It will take a herculean effort from Kohli to inspire his troops against this swashbuckling English side and a series loss could spell the beginning of the end of Kohli's leadership. 
Over the last five years, Kohli has been the one who has seen off international captains and teams during India's domination but, with the Three Lions in such a predatory mood, it looks like the hunter is set to become the hunted.
In fact, more hardship abroad is predicted for the English rugby team this spring as the Six Nations 2021 betting show Eddie Jones' men at outside odds 4/1 to win the competition. This is just another example of how incredibly tough it is to win away from home in any sport, which is why the performance in Chennai was one to savor for all English cricket fans and a difficult day for India's.